Back to blogs
4 Apps You Should Download Right Now
11 August 2021 •
By: Tahlea Technology
Apps are created to make life simpler, however, the choice of millions of apps on the various app stores can do the complete opposite by overwhelming the user, which is why we've explored the stores and discovered four apps you should download right now!
GoDaddy Studio
For the creatives at heart, entrepreneurs, small business owners or those who need a creative outlet, GoDaddy Studio is the ideal playground for you. GoDaddy Studio was recently birthed through the integration of Over, a design app and GoDaddy, a website and domain platform. The significant partnership aims to help everyday entrepreneurs start up and start thriving in the online economy by offering a full-spectrum small business toolkit. With powerful design tools, you can easily create professional content or you can simply use it for your everyday doodles. Download GoDaddy Studio.
Image source: Go Daddy Studio
Headspace
With considerably more people aware of the importance of mental health and wellness, especially since the COVID-19 pandemic was announced, Headspace has made it its mission to improve the health and happiness of the world. Headspace allows users to tap into meditations and mindfulness through quirky animations, guided meditations and
informative videos. Whether you want to relieve stress, have restful sleep, or manage your feelings and thoughts by embracing everyday mindfulness, Headspace has created the space for everyone. Download Headspace.
Image source: Head Space Google Play Store
22Seven
While many of us struggle to manage our money, create budgets or financially plan our futures, 22seven, supported by Old Mutual, is a budgeting and investing app that enables you to manage your money easily. Not only are you able to see your money in one place, but you can receive personalised budgets and insights about your money so that you can reach your goals sooner. All your money and data is secured as 22seven uses the same security measures as banks and the government. It's a local solution for your finances. Download 22seven.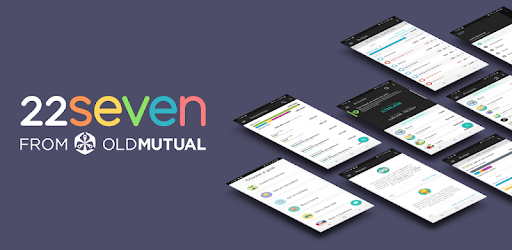 Image source: 22Seven Google Play Store
Shyft
Shyft, developed right here at Byte Orbit HQ, is a money app that allows you to buy forex instantly anytime and anywhere, at the best rates and you're able to invest in the top U.S stocks and ETFs directly from your phone. While Shyft is powered by Standard Bank, the app is available to non-Standard Bank clients, 18 years or older. Foreign exchange and investing has never been easier and more convenient. Download Shyft.
If you think we missed out on a mobile app that has changed or enhanced your life, we want to know about it and feature it in our next round up. So, what are you waiting for? Download these apps and share your thoughts with us.
Share this
11 August 2021
By: Tahlea
Technology